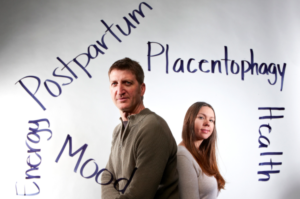 There is no greater way to get up to date with all the new developments in research on human placenta consumption than by listening to the researchers explain it themselves.  Here is an excellent interview with two of the lead researchers on the UNLV team who have dedicated their time and energy into finding out more about how and why so many women benefit from placenta pills after birth.
LISTEN HERE  (18 minute interview)
Nevada public radio invited UNLV researchers Sharon Young and Laura Gryder on air to discuss this hot topic.  They go through currently published papers and even give us some sneak peeks into what we can expect from three more papers due to be released over the next few months.
Papers published by the team in UNLV in 2016 include:
Effects of Human Materanal Placentophagy on Maternal Postpartum Iron Status: A Randomized, Double-Blind, Placebo-Controlled Pilot Study
Human placenta processed for encapsulation contains modest concentrations of 14 trace minerals and elements
Presence and concentration of 17 hormones in human placenta processed for encapsulation and consumption