Choosing a Placenta Specialist
With placenta encapsulation growing in popularity all around the world placenta specialists are popping up around every corner.  In some areas, pregnant mothers are finding it difficult to decide who they should choose to make their placenta capsules. We've put together a small list of tips to help you choose the right placenta encapsulation specialist for you.
1. Is the Specialist trained or certified?
Ensure the Specialist is trained and/or certified in placenta encapsulation with a reputable company and/or has experience making placentas pills/capsules and other placenta remedies.  The Specialist should also carry an up to date blood borne pathogen training certificate and a food hygiene certification.  If the Specialist has none of these, you may want to question where she learned her skills....youtube???
2. Does the Specialist work within the birth sector?
Remember your Specialist will visit you in home or hospital hours after birth to collect your placenta or make capsules in your own home. It's important you share your birth space with someone who respects and honours the post-natal bonding time between you and your baby.  Placenta Specialists who are also doulas, ante-natal teachers, breastfeeding counsellors, homeopaths, midwives and mothers are aware of the importance of respecting your post-natal birth space and will be sympathetic and understanding to your needs and wishes ensuring the process remains easy and stress free.
3. Did you receive an information pack and booking form?
Your Specialist should give you all the information you need, answer all your questions and help you understand the process without charging you in advance for that information.  It's important you are confident about the processes before you can make an informed choice.  You should receive information on how to store your placenta safely after birth which must include a detailed list of supplies you need to do so.  Some specialists will provide a placenta cooler pack while others will require you to put together and prepare a placenta cool bag/box for the hospital.
4. Ask for help to release your placenta from hospital.
(Europe, USA, Hong Kong, Dubai, Australia) Some hospitals require release forms for mothers to remove their placenta from hospital.  Your Specialist should help you with this and provide documents and/or other materials to assist you.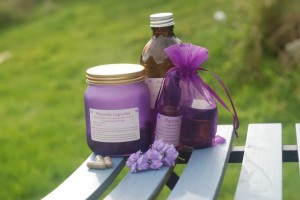 5. Does the Specialist offer a range of remedies? 
Some placenta specialists only offer TCM steamed placenta capsules, others offer a wide variety of remedies made from your placenta; smoothies, raw dried capsules, homeopathic remedies, tinctures and essences, balms and salves or even placenta art (ei. cord keepsake and placenta prints).  Ask your placenta specialist for more information, ensure you are happy with the processing of your placenta to achieve these remedies and always confirm the total price in advance so you won't get caught with hidden charges on your baby's birthday.
6. How far will your placenta travel?
Some placenta specialists offer nationwide placenta services and others only support mothers local to their own home or preparation space.  If you do not want your placenta to make a 200 mile round trip across the country we advise that you ask the specialist for details about where she is located, where your placenta will be processed and how long it will take before you receive your remedies.  IPEN recommends you begin taking your placenta remedies within 72 hours after birth as this is the optimal time to restore lost hormones and nutrients suffered by your body after the birth of your hormone producing placenta.  In our experience, mothers who begin consuming their placenta capsules within 3 days after birth experience more positive outcomes.
7. Go with your gut.
Follow your instincts and listen to your inner voice.  Do you feel comfortable with this person? Do you trust the Specialist with your placenta?  If you don't want your placenta to leave your home, ask your Specialist to make your capsules and other remedies in your own kitchen. Your Specialist should support this decision and allow you to be involved in the process as much or as little as you like.
© Independent Placenta Encapsulation Network 2018