IPEN Placenta Specialist Training Dates - Part 3
We require full completion of both Part 1 and Part 2 of IPEN's training program before attending a Part 3 workshop.  During your online (Part 1) training, you will receive the link to a booking form where you confirm your space for one of the dates below.  Transfer fees do apply if you need to change your date after booking, so please ensure you are most certainly able to attend the date you choose.
UK
Led by Sally Cropper (Brighton and Stourport)  and Ruth Willis (Newcastle)
Saturday 12 August 2017 - Brighton, W. Sussex
Saturday 11 November 2017 - Brighton, W. Sussex
AUSTRALIA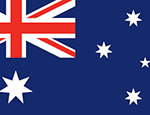 Led by Liz Purnell-Webb
Brisbane QLD - Tuesday 5 September 2017
*Sydney NSW - Friday 8 September 2017 (Forestville, North Sydney)
*Minimum of 4 trainees required to run this workshop.