The Independent Placenta Encapsulation Network
IPEN is an International placenta remedies training provider for those wishing to offer post-natal placenta services for new mothers.  Our goal is to ensure new mothers around the World have access to affordable, safe and effective placenta remedy services by caring professionals who nurture and respect their choice to benefit from their placenta after birth. 
IPEN Director Donna Taylor .  She benefited from her son's placenta in 2016 in capsules, tincture and homeopathy.
As seen on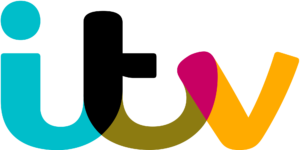 IPEN's founder  Lynnea Shrief was the first to offer placenta encapsulation services to mothers in the Greater London area in 2008.  She began training midwives and doulas in placenta remedy preparation from 2009.  IPEN instructors have since trained over 350 women and men globally.  Donna Taylor took over directorship of IPEN in December 2019. IPEN Certified placenta specialists have served thousands of women around the world, working together in a collaborative effort to change the way people view this precious, powerful organ.
IPEN's  4 part training program for birth professionals combines an interactive online theory course and personal hands-on practical training with one of our IPEN Instructors located in three different cities in the UK.  We also guide you through food safety and infection control training with reputable third party organisations online.  Six months of after-training support with our Instructors provides new Specialists with all the help they need to plant their feet firmly in the placenta services industry.
IPEN led the 'My Placenta My Choice' campaign to save placenta services in Europe in summer 2014 after the Food Standards Agency suggested a novel food regulation on human placenta as a food within the UK.  A novel food regulation on human placenta would have prevented the use of placenta in food stuffs made within the UK and potentially across Europe effectively ending placenta services for new mothers after birth.  Through a petition to raise awareness signed by 6,391 people and with the help of dozens of dedicated placenta specialists, midwives, doulas and birth professionals and the support of many large birth organisations and thousands of mothers around the world, IPEN gathered the evidence needed to protest the regulation and prevent an immediate novel food regulation on human placenta.  As it stands today, placenta is not classed as a novel food by the Food Standards Agency.   You can read more about IPEN's 'My Placenta My Choice' campaign here.  We still await an update from the Food Standards Agency pending for over 5 years.
IPEN certified placenta specialists are recognised by midwives, doulas, obstetricians, hospitals and birth support workers across the globe for their extensive level of birth, placenta, post-natal health and food safety knowledge and experience. Because IPEN doesn't train just anyone, our prerequisites for joining our training program set us apart from other training providers.  Mothers served by IPEN Certified specialists can be sure they are supported by experienced and compassionate women who are firmly integrated within their local birth and health care community.
Combining efforts with 4 UK foods safety experts, 2 leading UK food safety microbiologists and Jena University Placenta Lab in Germany, IPEN has put together a comprehensive Food Safety Management System FSMS (aka HACCP - Hazard Analysis Critical Control Points) for the safe preparation of human placenta for consumption in 5 different remedies intended for the mothers own use after birth.  IPEN certified placenta specialists can access the latest version of important document and implement IPEN's FSMS (HACCP) into their working practice upon completion of their training.  This document is necessary when registering as a food business Environmental Health.  An updated version of the IPEN FSMS will be released upon receipt of the FSA's updated guidance expected Summer 2019.
Stay in touch
Pop your name and email here to get updates about our training programme (we respect your privacy - no spam here)