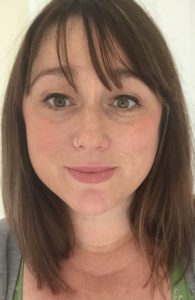 IPEN Director and Placenta Remedies Instructor.
Based in Leicester, UK.
Donna succeeded founder Lynnea Shrief and became the Director of IPEN in December 2019.
Donna is a mother of 3 boys.  She is passionate about the benefits of Placenta Remedies, experiencing a incredibly positive postpartum recovery, when she had her own placenta encapsulated in 2016.
Donna leads the IPEN training programme with a strong focus on food safety and also community.  Enabling trainees to establish rewarding businesses that will make a difference and that they can feel proud of.
Donna has been able to grow her  own Placenta Remedies and Encapsulation Business from strength to strength.  Using her skills in business management, marketing, networking and training.
Part 3 workshops can be attended at Donna's  home in Leicester UK.
Where she looks forward to sharing her passion and welcoming, training and supporting more people on their amazing journeys as Placenta Remedy Specialists.