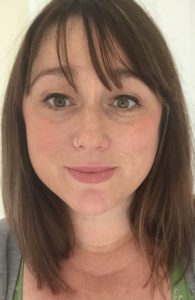 IPEN Placenta Remedies Instructor
Leicester, UK
Donna is a mother of 3 boys and has been passionate about the benefits of Placenta Remedies since having her own Placenta encapsulated in 2016 and experiencing a completely different and incredibly positive postnatal recovery. Donna believes passionately in empowering women to make informed choices around their pregnancy, birth and postnatal recovery, as she believes this will go a long way in enabling them to become confident and happy Mothers.
Following the birth of her 3rd child Donna decided to change careers as she wanted more women to experience the same amazing benefits she did through Placenta Remedies and Encapsulation. Donna has been able to grow her Placenta Remedy Business from strength to strength, using the skills she gained in business management, marketing, networking and training and is now running a very successful enterprise which solely focuses on Placenta Remedies.
Donna leads Part 3 workshops from her home in Leicester UK and is really looking forward to sharing her passion and welcoming, training and supporting more people on their amazing journeys as Placenta Remedy Specialists.