Email below sent to CBS Health Watch, American College of  Obstetricians and Gynaecologists and Dr Barbara Levy on Thursday 20 September 2018 @ 4:45pm GMT.
---
Dear CBS Health Watch, reporter Hillary Lane and Dr. Barbara Levy of ACOG,
Re: CBS news story by Hillary Lane on placenta pills with interview of Dr Barbara Levy aired 17 September 2018, published online at 7pm.
Dr. Barbara Levy made false claims about placenta pills and defamatory references to breastfeeding in her interview with Hillary Lane, CBS news.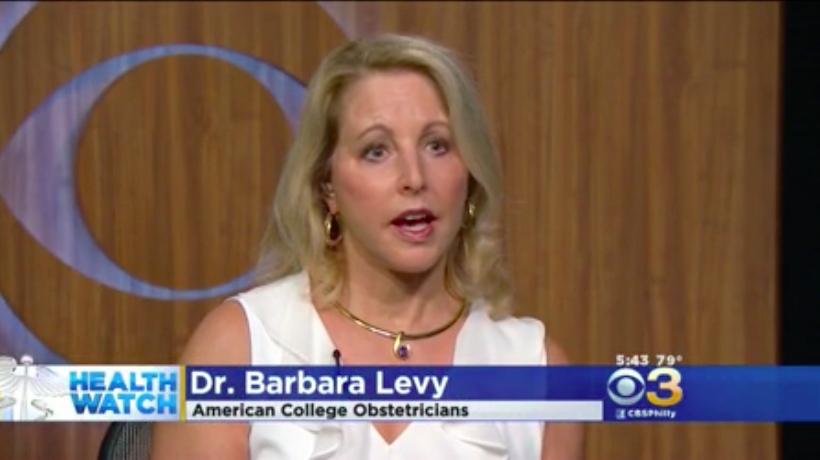 Watch full video below
In the interview, Dr. Barbara Levy representing the ACOG references a CDC case-note from June 2017. She said in the interview "She (the mother) did not get sick, but the bacteria got through her breastmilk to her baby and her baby got very very sick." Contrary to Levy's claims, the mother did not infect her baby with GBS through her breastmilk because according to the CDC, her breastmilk tested negative for Group B Strep. The CDC discovered that the mother had been taking placenta pills which tested positive for the same strain of GBS as the infant.
I am asking that CBS, reporter Hillary Lane and Dr. Barbara Levy retract the false claims made about the CDC case-note and the infant who did not fall ill because of bacteria transferred via the mother's breastmilk. Never in documented scientific literature has a mother infected her baby with harmful bacteria through breastfeeding.  Quite the opposite is true.  According to a study by the University of California, "30% of the beneficial bacteria in a baby's intestinal tract come directly from a mother's milk, and an additional 10% comes from skin on the mother's breast."  Due to Dr. Levy's claims, mothers are likely to believe that if they have a bacterial infection they could transfer it to their baby via breastfeeding. As a doctor and ACOG member, Levy should have the medical knowledge and experience to know that her claim is unsubstantiated and that breastfeeding cannot harm newborns.
Dr. Levy is a member of the ACOG, American College of Obstetricians and Gynaecologists, who, as stated on their website, fully support breastfeeding. "The College strongly supports breastfeeding".  The false claims made by their member Dr Barbara Levy do not reflect the ACOG's strong support for breastfeeding.
The CDC case note (link below) stated "CSF was sterile, expressed breast milk did not yield GBS, and serial exams did not reveal a source." The transfer was likely through skin to skin or quite possibly from another family member, another child perhaps or the father. Other family members were not tested so this leaves plenty open for discussion. The CDC said so themselves that "serial exams did not reveal a source." Essentially, the source is unknown.
I have linked the CDC case note here. https://www.cdc.gov/mmwr/volumes/66/wr/mm6625a4.htm
Further, the CDC examines the preparation methods used by the placenta specialist in the case-note above. The woman who prepared the placenta lacked basic food safety standards and failed to heat the placenta to a high temperature enough to destroy harmful pathogens. Placenta specialists who attend training programs with teaching methods that have been validated by researchers, food safety experts and microbiologists are ensuring the processing of placentas meets basic food safety standards to keep new mothers and their infants safe from the transfer of harmful bacteria.  In the food industry, individual standards for storage, handling, preparation, cooking and serving determine the quality of the end product of any processed food.  Sandwiches, bread, canned beans and even placenta pills are not all created equally. Quality placenta remedies directly depend on the food hygiene practices of the person preparing them.
I look forward to your replies.
Regards,
Lynnea Shrief
IPEN Director