Do you want to decorate your living room, office walls, keys or yourself with placenta stuff?
Look no further.  We provide you with our top 10 Placenta Shopping products available online.
Why do we love this pillow?  Because it's pretty, looks soft and nurturing.  The artwork gently displays the thickness of a normal cord and genuine colour variation of actual vessels.  It comes in 3 sizes and it's a great price!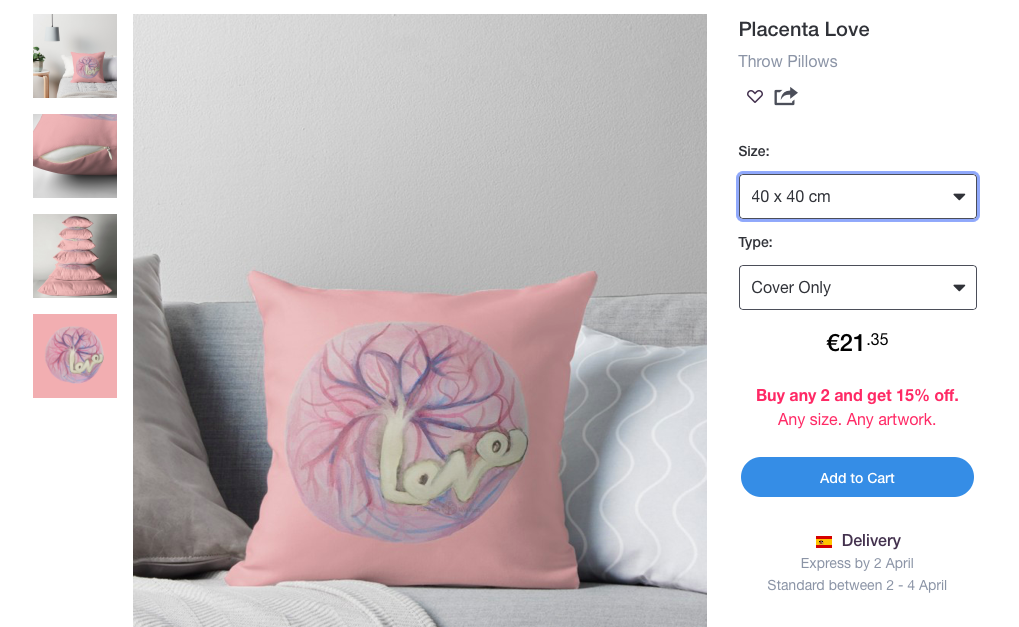 Why do we love this wall art? I've been following Amy's work for years and her birth mandalas are truly spiritual.  She's totally gifted with 'birth spirit' as she somehow captures emotion, truth, passion and love in her work…all together in a perfect blend of colourful and symmetrical magic on paper. She has an instagram account for those who want to keep up with her inspirational artwork.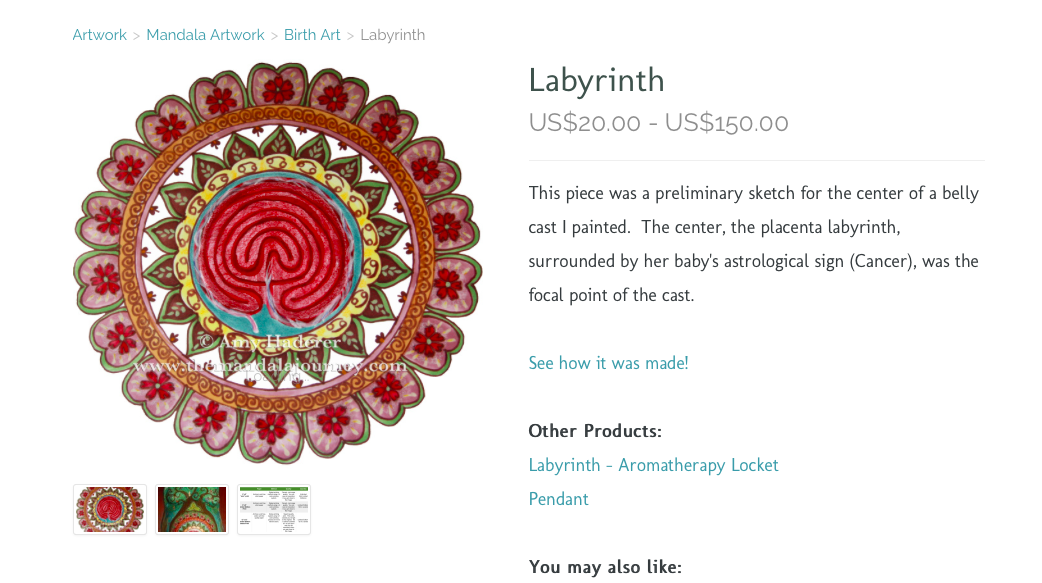 What's so cool about this t-shirt? It's black, and I love black t-shirts.  Also, it has a placenta on it…and I love placentas. So there…that's really all I need to love this t-shirt.  Also…"life giver"…um…YES!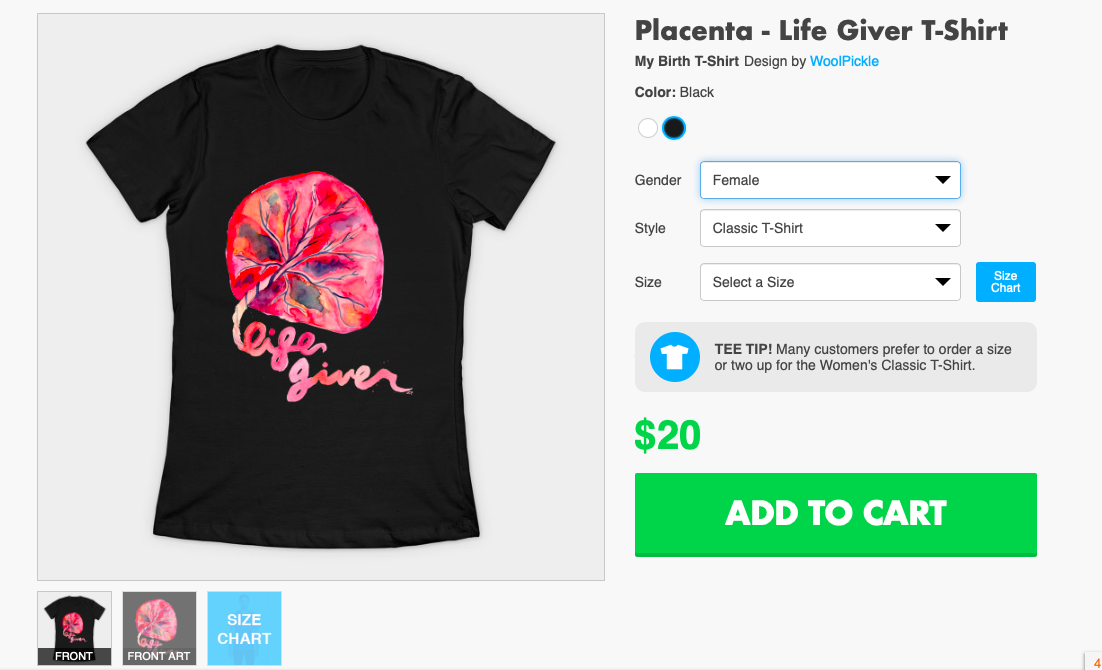 Can I say adorable?  It's so cute! The big eyed owl and her baby with the text above "My mom ate my placenta".  So perfectly promoting placenta remedies without the 'shock factor' of an actual placenta print or picture pasted on baby's belly.  I love this onesie, it's cute and….smart!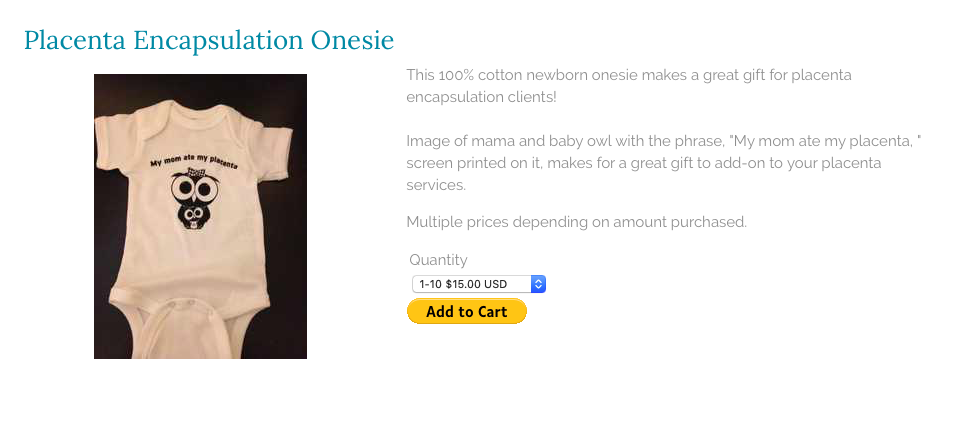 Wow, these pieces are truly unique, beautifully made and simply gorgeous.  Personalised placenta jewellery made from your placenta powder.  She also makes jewellery from loved ones ashes, pet ashes and breastmilk. Carry a small part of something very special with you always.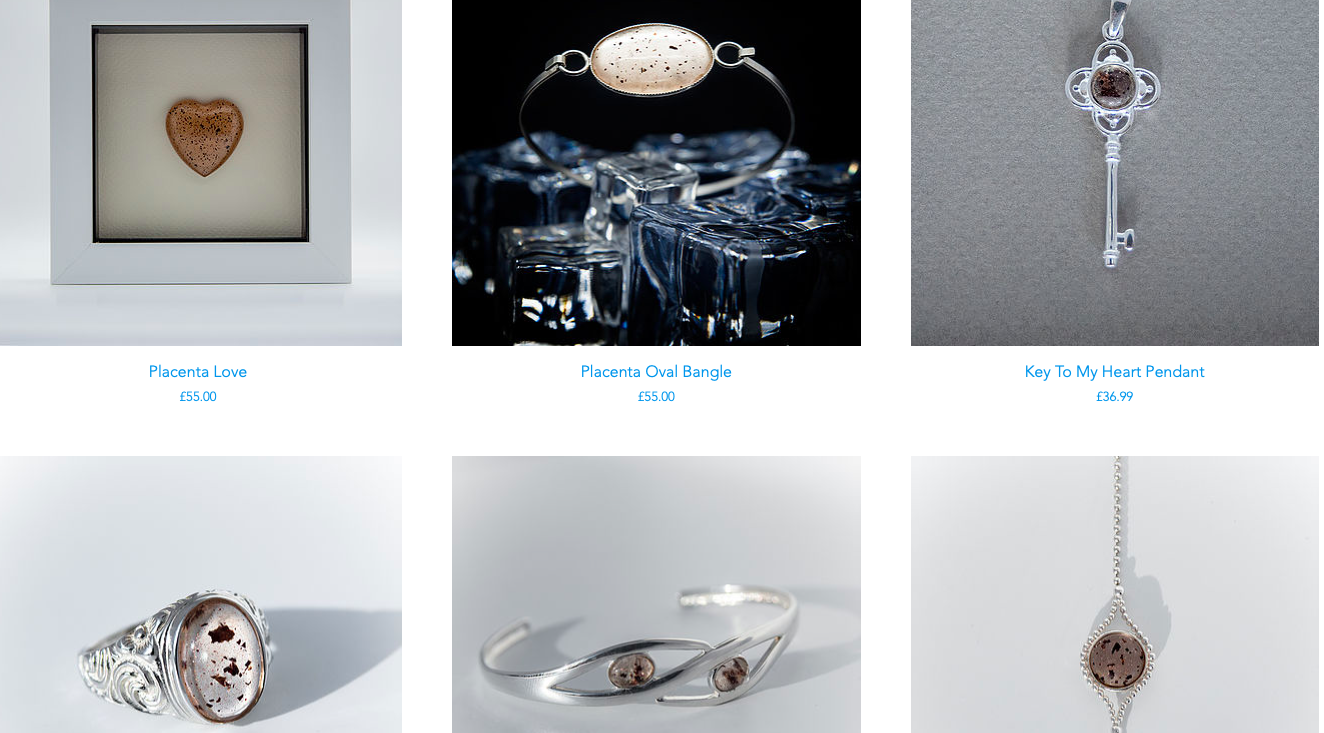 So cute, soft and fleecy…baby's love this placenta plush! Read the comments under the product; baby's are in love with this lil' guy.  Placenta plush has a cord for your baby to grasp, squeeze and snuggle.  It's the perfect roommate for your baby's crib.  Or…for you?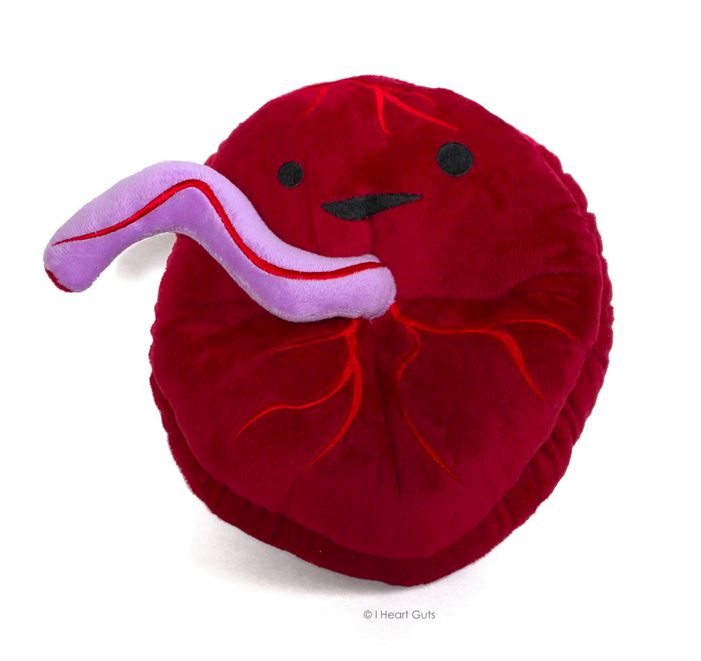 Wow, this piece really is special and so unique…just like almost everything on etsy!  The left half is covered in flowers depicting the blossoming, creation, new beginnings part of the placenta while the artist also allows for the anatomy and more technical side to be clearly shown on the right half.   I wonder  if the artist will take commissions and do this piece on a page from Jacques Gelis' History of Childbirth.  Hurry…only 3 left of this one!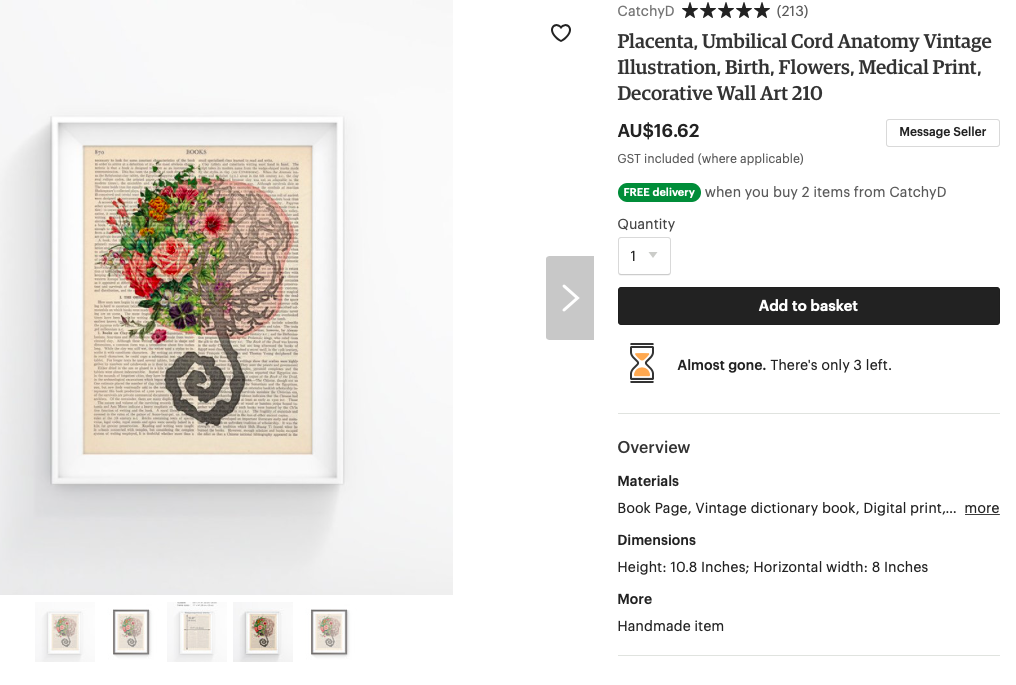 Lots of options with this one, take your pick…this medical image is really special and if you are more of clinical type midwife or doula…this image is perfect for you.  Visit the site and type in 'placenta keychains' to find the perfect match for you.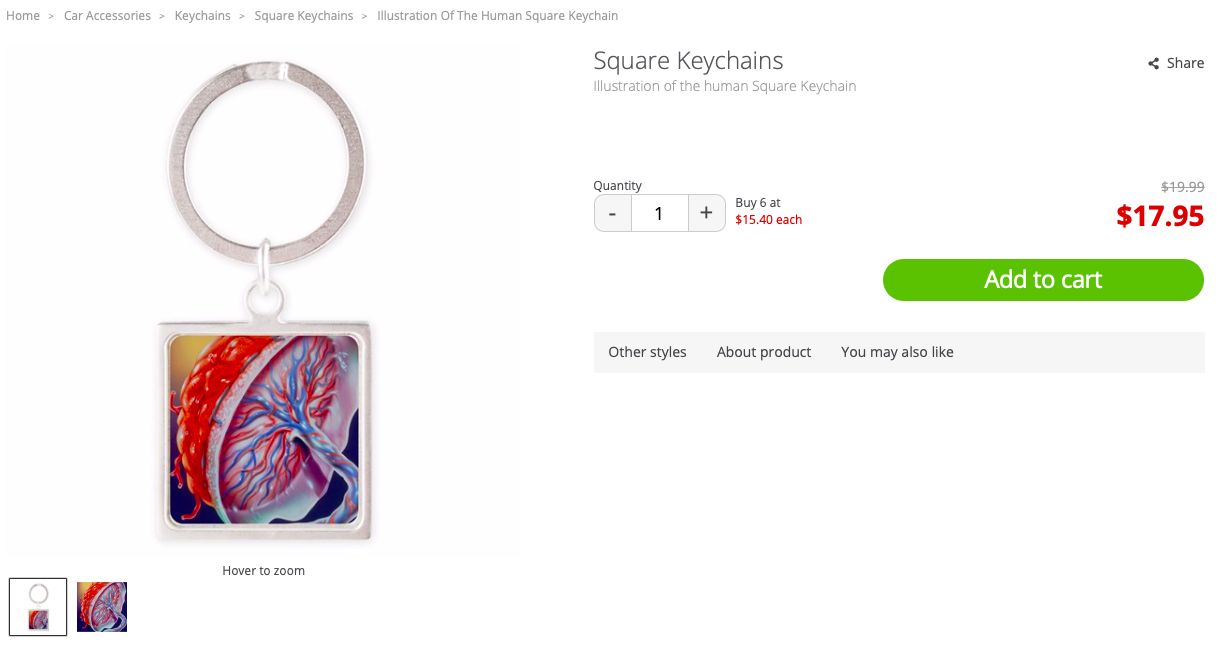 Every natural birthing mama's dream image. Laying in bed with your newborn still attached to her life giving placenta. This print highlights the mothers heart, blossoming with new love, while her newborn baby still feeds from the life-force energy flowing through her placenta.  Send this one to your local printers and ask them to print it EXTRA LARGE, frame this beautiful piece and bring your boring white office walls to life.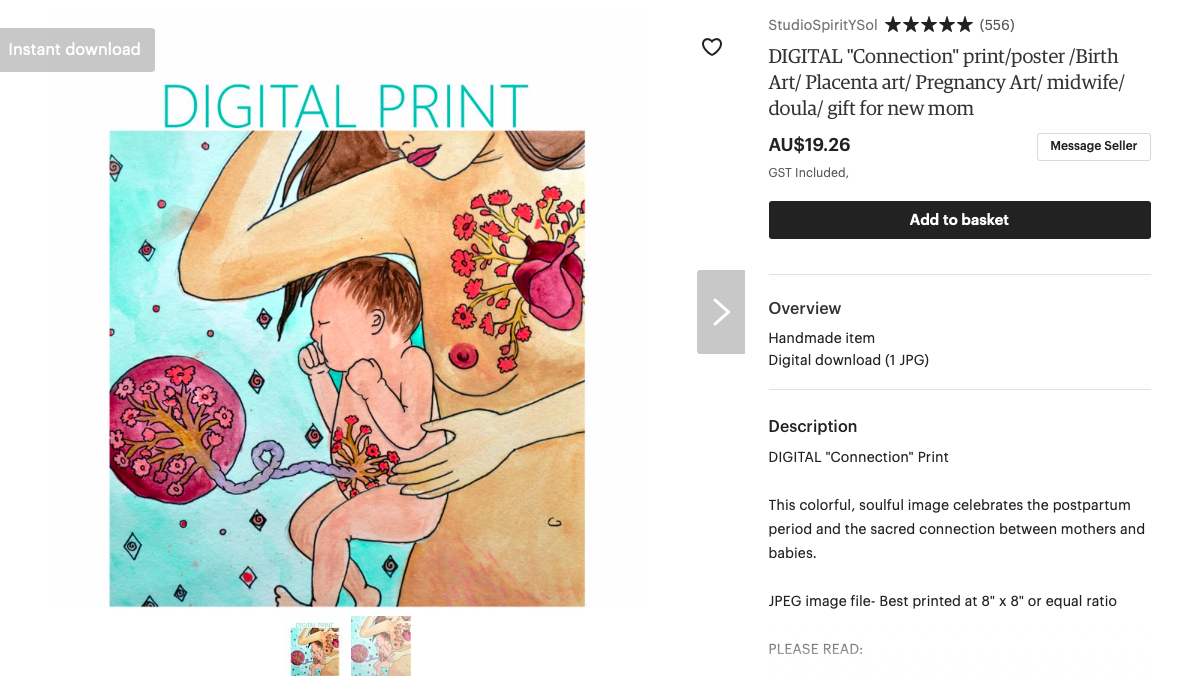 A placenta 'tree of life' necklace with an added touch.  Add your favourite aromatherapy scents to each coloured disc top change the background colour of your tree of life to suit your mood or aromatherapy needs. This pendant is so special, offers natural healing while also honouring our favourite life organ.