Two research teams in Germany and the USA have made excellent progress in the field of human placentophagy (consumption of placenta by the mother).  To help you access all the current research on this topic in one place, we provide links to the most modern studies below.
OPEN ACCESS means the entire article is free with 'open' access to the public.
---
Germany – Human Placentophagy Research Studies with Jena University and Dr. Sophia Johnson and Jana Pastuschek
Published articles (studies) on human placentophagy  by Dr. Sophia Johnson in collaboration with Jena University, Germany
(2018) Human placentophagy: Effects of dehydration and steaming on hormones, metals and bacteria in placental tissue
(2018) OPEN ACCESS Placenta – Worth Trying? Human Maternal Placentophagia: Possible Benefit and Potential Risks
(2019) – Currently ongoing; not published Human placentophagy: What is the microbial composition of raw and processed placental tissue?
---
USA – Human Placentophagy Research Studies with UNLV and Prof. Daniel Benyshek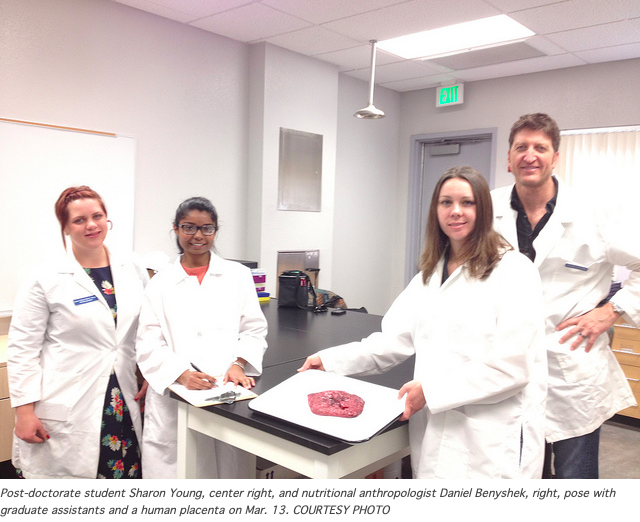 Source
Public articles (studies) on human placentophagy* by the University of Nevada Las Vegas, USA placenta research team led by Professor Daniel Benyshek and Sharon Young since 2010.
*All studies below represent results for steamed, dehydrated placenta powder only and do not observe results for raw placenta – samples of raw placenta were not taken and effects when consuming raw placenta in smoothies or raw dehydrated pills/capsules were not observed.
(2012) The Conspicuous Absence of Placenta Consumption in Human Postpartum Females: The Fire Hypothesis
(2013) Human Maternal Placentophagy: A Survey of Self-Reported Motivations and Experiences Associated with Placenta Consumption
(2016) Effects of Human Materanal Placentophagy on Maternal Postpartum Iron Status: A Randomized, Double-Blind, Placebo-Controlled Pilot Study
(2016) Human Placenta Processed for Encapsulation Contains Modest Concentrations of 14 Trace Minerals and Elements
(2016) Presence and Concentration of 17 Hormones in Human Placenta for Encapsulation and Consumption
---