IPEN is pleased to announce our newest Part 3 workshop Instructor, Soshanna Hayhoe, who will be leading IPEN training workshops in Selling, Kent from June 2018.
Soshanna has achieved a abundance of experience in education, mother, baby and birth support as well as teaching and training during her working lifetime which makes her the perfect person to share her wealth of knowledge and skills with others. Her credentials are far too long to list here, so check out her bio page and learn more about this incredible woman we are honoured to have join our team of Instructors.
Welcome to the team Soshanna! We are so very lucky to have you!
Soshanna will be leading workshops in Kent on the dates below:
Saturday 23 June 2018
Saturday 15 September 2018
The town of Selling, Kent is just 1 hour 15 min from London via train direct from London Victoria train station.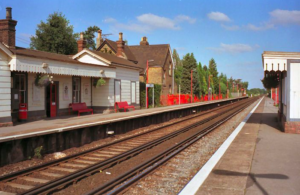 Find out more about IPEN's Placenta Remedies Training program