Sophia Johnson and team have put together another incredible research proposal to continue their study of human placentophagy at Jena University in Germany.  This time, they are focusing efforts on the analysis of bacteria found on raw and prepared placenta.
Watch the video to find out more by clicking the link below…
Will you help back this research project?  Without donations the Jena University Team cannot carry on with their important research.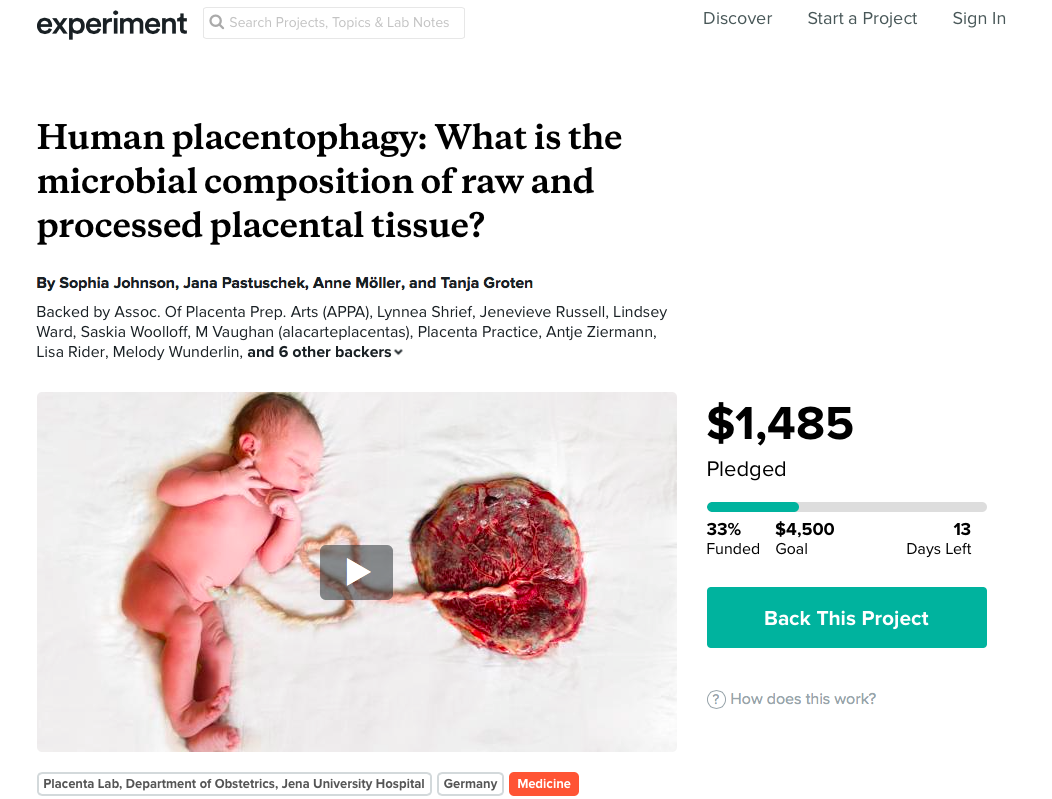 If you don't remember, Sophia Johnson became the first researcher outside of the USA to study human placentophagy in a laboratory, asking and answering important questions about the composition of raw vs prepared placenta remedies. The results, published June 2018, from their first project can be found here for a limited time only and were published in The Placenta Journal
We need your help to ensure research into placenta remedies can continue.  Without your donations important questions will remain unanswered.  Please help the Jena University Team reach their goal so they can get started on this exciting new project.
About This Project

Placentophagy is gaining in popularity as supporters of this behavior claim it has the ability to improve lactation, mood, recovery and engery level in childbirth. The placenta is often assumed to be sterile, but we now know that placentas have their own microbiome. This study aims to analyze the bacterial composition of processed placenta samples with attention on Group-B-Streptococci tounderstand potential bacterial infection associated with placentophagy.
IPEN has endorsed this project because we are confident research into placenta remedies and the micro biome of the placenta will enhance our training program in professional placenta remedy services, ensuring we keep up to date with the safest methods of placenta preparation according to the latest scientific evidence available.