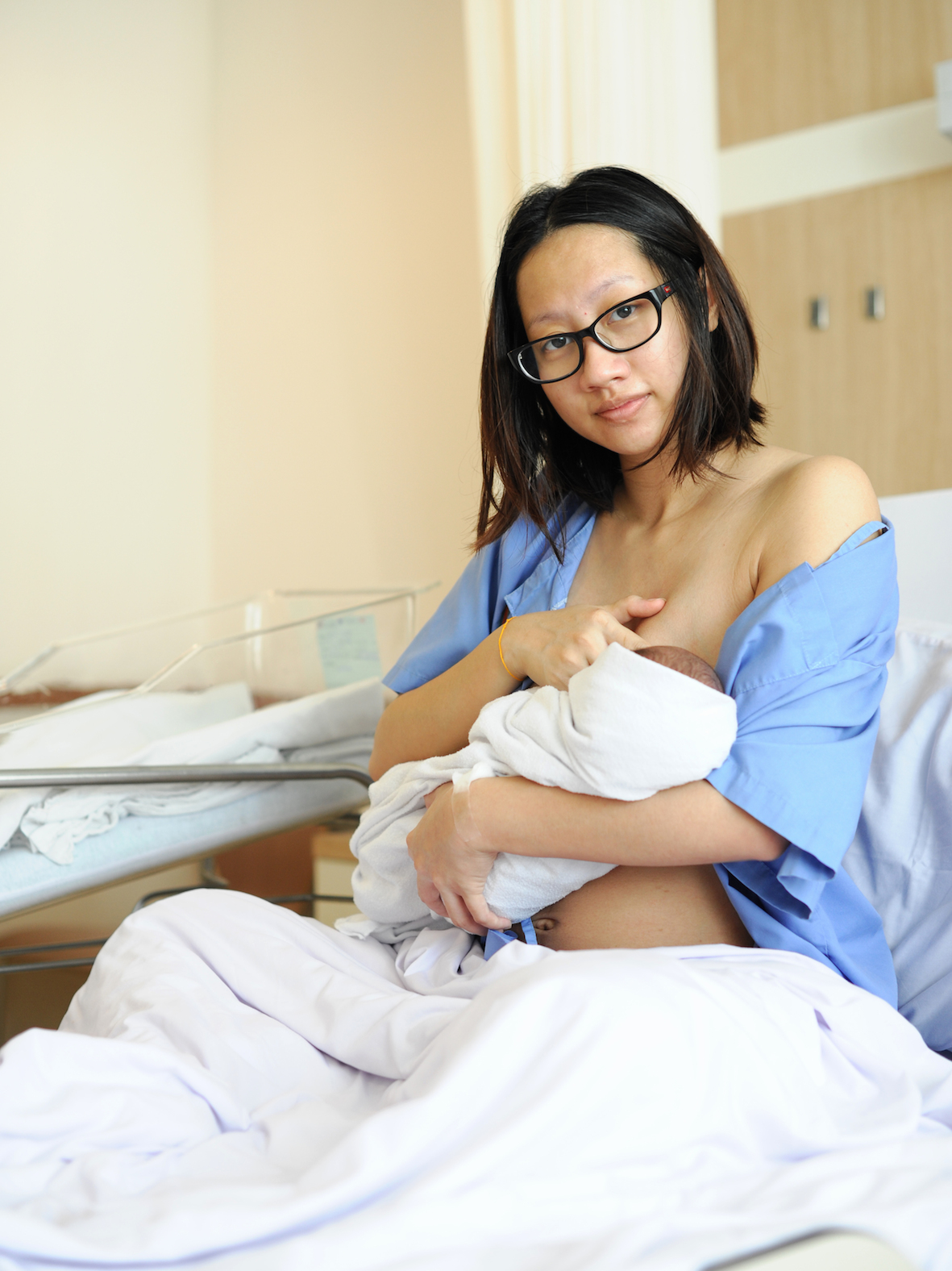 Lynnea Shrief, IPEN Founder and Director
Is this another way to push women further down in society? Is this study by Northwestern University published yesterday telling thousands and thousands of women across the globe who have consumed their placenta they are liars or made it all up?  Are they trying to tell me that it was 'coincidence' that my bleeding stopped 7 days after birth, or 'coincidence' that my milk came in just 13 hours after birth, or that within an hour after taking a placenta pill and despite recently feeding my baby, my swollen and full breasts were of 'coincidence'?
You know, I have to wonder why this study was done.  Who is to gain by this? Or do they think they are protecting us silly pregnant women who can't possibly decide for ourselves, we must just do whatever celebs do right?   Do they feel we are too ill informed to make positive choices for ourselves and our babies?  Do they think we are a bunch of 'followers'?
How insulting and how further from the truth they could be.
This leads me nicely onto the unprecedented lack of respect for women in birth which has been ever so apparent in hospitals around the world since the turn of the 19th century.  After over a hundred years of abuse, growing numbers of women are choosing not to birth in hospitals but to stay at home with their loved ones and be cared by one or two midwives they've grown to love during their pregnancy.  But 'researchers' and scientists can't keep their nose out of that one either. Home birth has been publicly shamed by mainstream media reporting studies that study studies.  Women are told they are 'risking their lives, their baby's lives' by recklessly birthing at home.  Wait….what about the women? Ask the women!
After birth, women are often told they can't breastfeed their baby, made to take up formula too soon without the right care and support available to nurture their desire and love for breastfeeding.  For years bottle formula was pushed on women for various reasons, studies showed there was no benefit in breastmilk compared to formula.  (Now we know that to be inherently false, but it took time)
Further down the line, as parents, we are told how to raise our kids, how to punish them or not to, when they must go to school and for how long…'scientific' research papers constantly published followed by a load of mainstream media voices forcing us their opinions on how to get pregnant, be pregnant, how to birth and how to raise our children.
I say…enough!  Leave us alone!  You say potato…..I say YES…I DID most certainly benefit from my placenta and I'd bloody well do it again!
In 7 years working as an IPEN Specialist, not once has a mother told me she wants to eat her placenta because she saw a trendy celebrity do it. If she had, I'd have passed on the huge pack of information we provide our clients and asked her how she was feeling and what she was hoping to feel like after birth.  I would have listened to her.  We support freedom of choice, freedom of information and freedom of thought and feeling.  We support women to consume their placentas because THEY made their OWN decision, and THEY have chosen to consume their OWN placenta; it is the right choice for her and her baby because she says so.
Placentophagy research is limited, extremely limited. Why? Fact is, there is NO money to be made from women consuming their OWN placentas.  What's the point in investing in a decent research project if it won't yield billion dollar profits?  There is nothing to sell on the open market, nothing to stick a hefty price tag onto and charge insurance companies an arm and a leg for.  Who in today's money driven world is going to cough up the many thousands it would cost to run a decent research project on placentophagy if there is no possible follow-on financial gain?
UNLV that's who!  A few courageous anthropologists from University of Nevada Las Vegas teamed up with Jodi Salender of PBi are due to publish their results of a nearly 2 year long double-blind placebo trial determining the benefits of women consuming their own placenta.  This is ground breaking research for human placentophagy….a study that involves the very women Northwestern's published study seems so concerned about (and intentionally left out?).  What a revelation!  Disappointingly, the study released yesterday fails to mention that the UNLV placebo trial is just months if not weeks away from publishing its own results. Wait a minute….why didn't Northwestern wait just 2-3 months before releasing their study below (a review of 10 older studies on placentophagy) so they could include the UNLV findings as well? Hmmm??? I smell fish!
Am I biased?  Yes.  Am I ignorant?  No.  I know when 2+2 does not equal 4 and I know when tracks are being diverted to another destination.  I can't predict the future….but these placenta stem cell scientists can.  Amazing how placenta stem cells, growth factors and other nutrients found in the human placenta can 'lead to a future of personalised medicine'.   Stem cells are found to be the most viable for treating a wide range of diseases and symptoms and can be used to treat chronic blood-related disorders and cancers.  Combined with the healing benefits of growth factors, reducing inflammation, increasing energy levels and rapidly decreasing healing times of wounded tissue and bone, the placenta is a power house of healing that seems all to perfect an organ for treating post-natal symptoms.  Why is it that biotechnology firms, pharmaceutical companies and placenta stem cell research clearly shows the placenta is the future of medicine and a powerful source of healing whilst at the same time, studies like below can find there are simply no proven benefits for a mother consuming her own placenta?  See what I mean about 2+2?  It doesn't equal 4. How can placenta products sold for medicinal purposes be a multi billion dollar industry AND there be no benefits for a mother at the same time? It makes no sense.
If you've read anything about placenta remedies you will know that all the perceived benefits listed in the study below are true.  Women have reported time and time again that they felt better, had more energy, more milk, less mood swings, no PND, stronger and healthier hair/skin/nails, reduced post-natal bleeding and simply enjoyed being on their capsules.  Not just a couple 'hippies', thousands of women from every corner of the world, thousands of women who all want to be the best mother they can be for their newborns.  Women who admit that the post-natal phase isn't all about their baby but it's about them too, about healing, feeling strong, building a bond and loving those precious moments that go by far too quickly.  They search for answers, strength in women around them and learn to trust themselves as mothers, the most important job on the planet.  If all that is easier and feels better while popping her own placenta pill, who's to say otherwise?  It's her body, her baby, her journey and I don't think any amount of research could prove otherwise.
Eating the placenta: trendy but no proven health benefits and unknown risks
No scientific evidence that it protects against depression, pain or other benefits
NORTHWESTERN UNIVERSITY
Placenta doesn't prevent postpartum depression, ease pain, boost energy or aid lactation
Celebrities spike trend, but no studies show human benefits
Unknown risks to women and babies
CHICAGO — Celebrities such as Kourtney Kardashian blogged and raved about the benefits of their personal placenta 'vitamins' and spiked women's interest in the practice of consuming their placentas after childbirth.
But a new Northwestern Medicine review of 10 current published research studies on placentophagy did not turn up any human or animal data to support the common claims that eating the placenta — either raw, cooked or encapsulated — offers protection against postpartum depression, reduces post-delivery pain, boosts energy, helps with lactation, promotes skin elasticity, enhances maternal bonding or replenishes iron in the body.
More concerning, there are no studies examining the risk of ingesting the placenta, called placentophagy, which acts as a filter to absorb and protect the developing fetus from toxins and pollutants, scientists said.
The study will be published June 4 in Archives of Women's Mental Health.
'There are a lot of subjective reports from women who perceived benefits, but there hasn't been any systematic research investigating the benefits or the risk of placenta ingestion,' said corresponding study author Dr. Crystal Clark. 'The studies on mice aren't translatable into human benefits.'
Clark is assistant professor of psychiatry and behavioral sciences at Northwestern University Feinberg School of Medicine and a psychiatrist specializing in reproduction-related mood disorders at Northwestern's Asher Center for the Study and Treatment of Depressive Disorders.
Placentophagy is an unknown risk for the women who eat it and for their infants, if they are breastfeeding.
'Our sense is that women choosing placentophagy, who may otherwise be very careful about what they are putting into their bodies during pregnancy and nursing, are willing to ingest something without evidence of its benefits and, more importantly, of its potential risks to themselves and their nursing infants,' said lead author Cynthia Coyle, a Feinberg faculty member and a psychologist.
'There are no regulations as to how the placenta is stored and prepared, and the dosing is inconsistent,' Coyle said. 'Women really don't know what they are ingesting.'
Research is needed to provide the answers, Coyle said. She also hopes the study sparks conversations between women and their physicians about their post-birth plans, so doctors can inform their patients about the science or lack thereof and support patients in their decision-making process.
Clark became interested in placentophagy after some of her pregnant patients asked if eating their placentas would interfere with their antidepressant medications. She was unfamiliar with the practice and began to ask her other patients about it.
'I was surprised that it was more widespread than I anticipated,' Clark said.
Although almost all non-human placental mammals ingest their placenta after giving birth, the first documented accounts of postpartum women practicing placentophagy were in North America in the 1970s, the study reports. In recent years, advocates and the media have popularized health benefits of the practice, and more women are considering it as an option for postpartum recovery.
'The popularity has spiked in the last few years,' Clark said. 'Our sense is that people aren't making this decision based on science or talking with physicians. Some women are making this based on media reports, blogs and websites.'
The authors of this paper are currently gathering data on the perceptions, beliefs and placental practices of health care providers internationally and nationally, as well as patients locally, and whether providers are recommending placentophagy to patients.